Back to the Original Art Page.
"Pan -untitled (ON HOLD)"
Medium
Date
Framed Size
Image Size
Oil Pastel/Ink
1977
22-1/4"H x 19"W
13-1/2"H x 10-1/4"W
A vivid portrayal of the ancient Greek god of shepherds, hunters, the meadows and forests of the mountain wilds. In this idyllic evening scene, Pan lyrically plays his flute to the dreamlike image of a beautiful woman reflected in the pool below. Susanís ever present moon illuminates the night forest. Susan uses her sgraffito technique to create some of the elegant details in this piece. Rich lush colors.

This original work has been re-framed with a custom rustic wood frame, archival double-matted with a linen top mat, acid-free backer board & materials and re-glazed with conservation clear UV protective glass. Signed by Susan Seddon Boulet center right. Dated 1977.

Price: $2,000 USD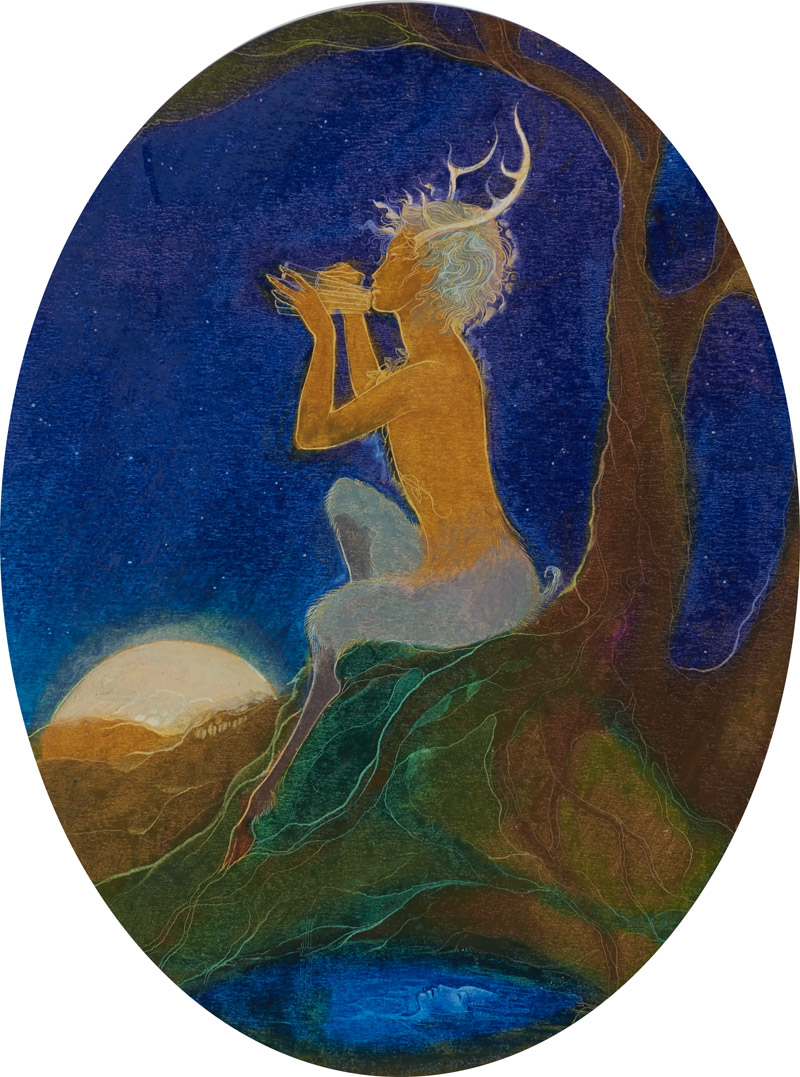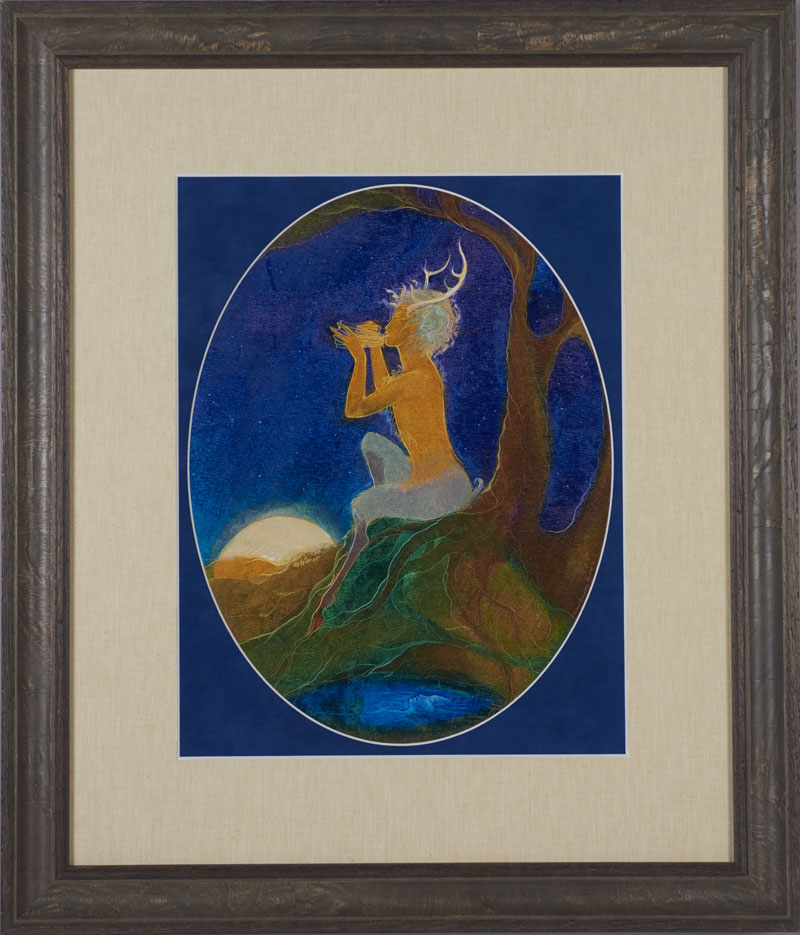 Back to the Original Art Home Page.