Back to the Auction Home Page.
"New Eden - untitled"
Medium
Date
Framed Size
Image Size
Graphite
1989
22-1/2"H x 18"W
14-3/4"H x 10-1/4"W
Used as illustration throughout "The New Eden" by Dr. Michael W. Fox pub. 1989 Lotus Press. "Hidden" within the lines of this stunning piece is deer, mountain-lion, rabbit, fox, lizard, mouse, snake, fish, hawk, elephant, child, goose and shore-bird imagery. With what appears to be "smoke" rising in the background and the male central character looking to the heavens, this piece feels like a prayer to the unity of all living creatures - a tribute to the harmony and rhythm of life ascending and etheric.

This original work has been re-framed with a silvered wood frame, double archival mats, acid-free backer-board & materials and re-glazed with museum conservation clear, Tru-Vue, UV protective glass. Signed by Susan Seddon Boulet bottom right. Dated 1989.

Opening Offer: $3,000 USD
Current High Offer: $3,000 USD
High Bidder: dr*****ad
Bids
Saturday, May 26, 2018
4:55:05 PM
$3,000.00
dr****ad
To make an offer on this piece, click here!
In order to provide more detailed picture(s), the graphic below may load slowly, please be patient.
Please note, the originals are of higher detail and nuance of color. Thank You.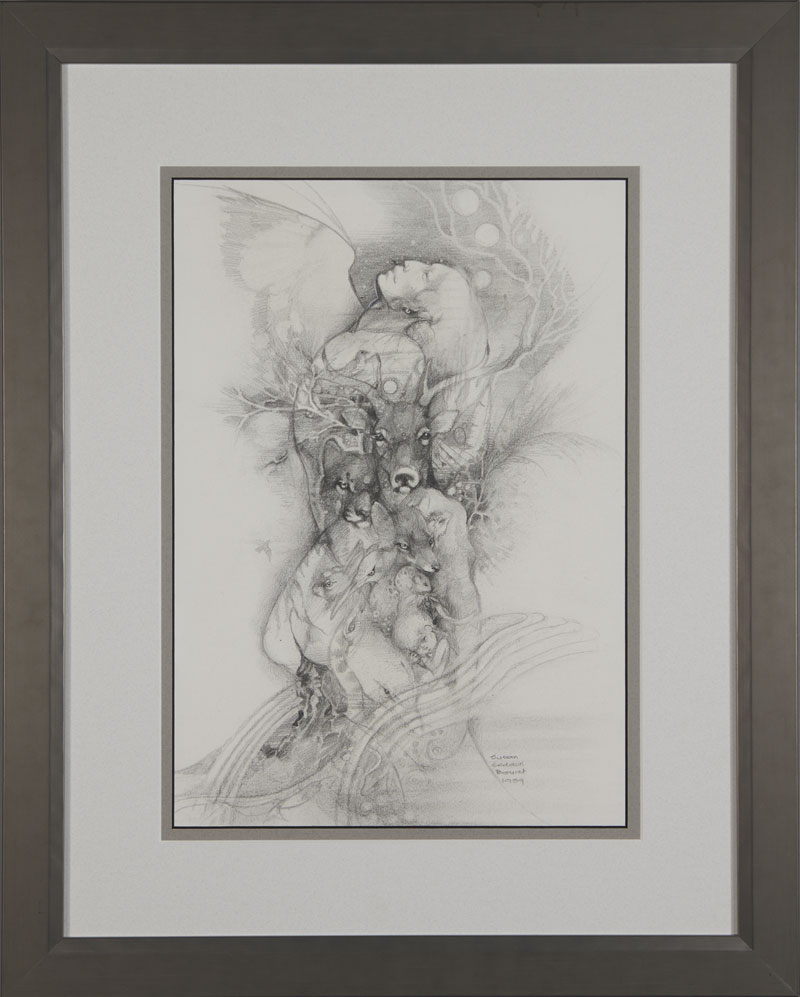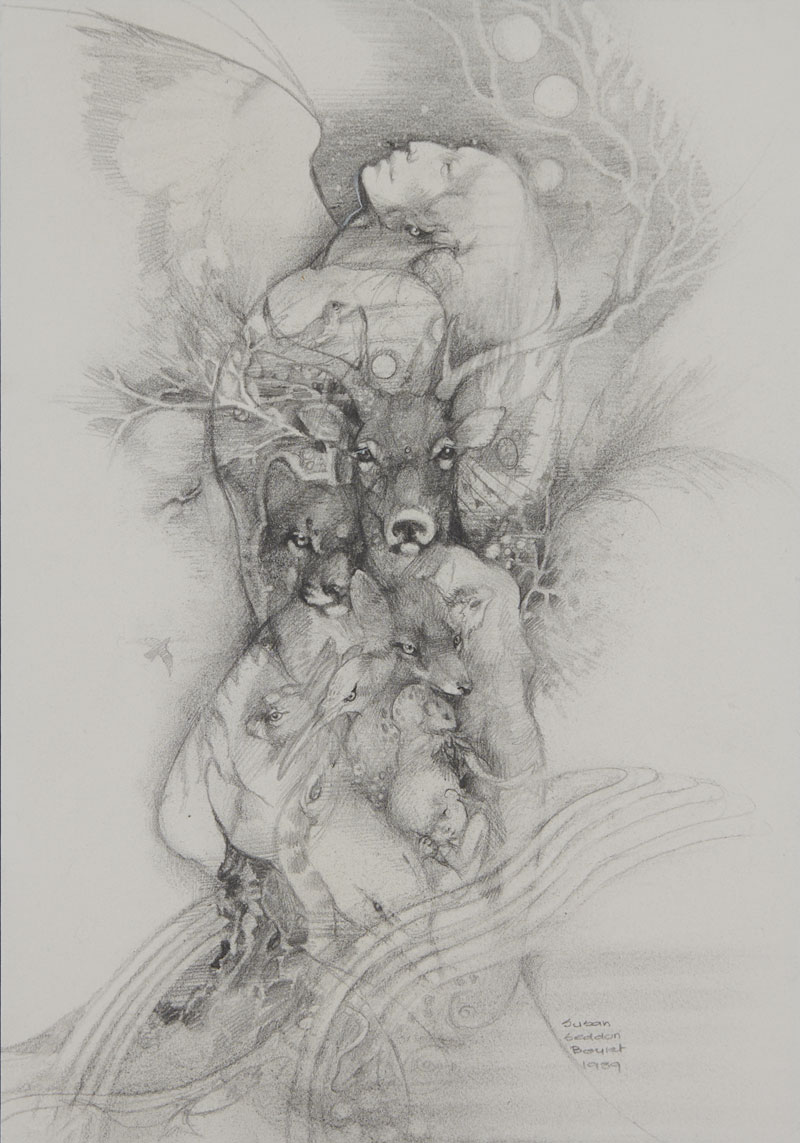 Back to the Auction Home Page.