Back to the Auction Home Page.
"They Sailed Away"
Medium
Date
Framed Size
Image Size
Oil Pastel/Ink
1981
18-1/2"H x 23-1/4"W
9-3/8"H x 14-1/4"W
Without a doubt the most vibrantly colored piece of Susan's art we have ever offered. An old man and young companion set sail on a very colorful and fantastical adventure, but one whose destination remains untold. Susan's ever present moons guides their journey.

This original work has been re-framed with an antiqued silver wood frame, double-matted with linen top mat, acid-free backer board & materials and re-glazed with museum conservation clear, Tru-Vue, UV protective glass. Signed by Susan Seddon Boulet middle right. Dated May 81.

Opening Offer: $2,500 USD
Current High Offer: $0 USD
High Bidder:
To make an offer on this piece, click here!
In order to provide more detailed picture(s), the graphic below may load slowly, please be patient.
Please note, the originals are of higher detail and nuance of color. Thank You.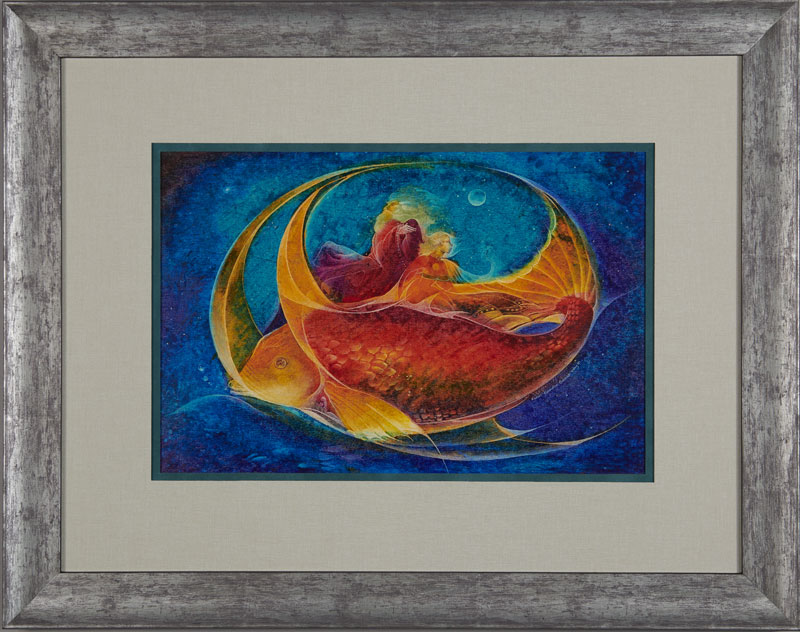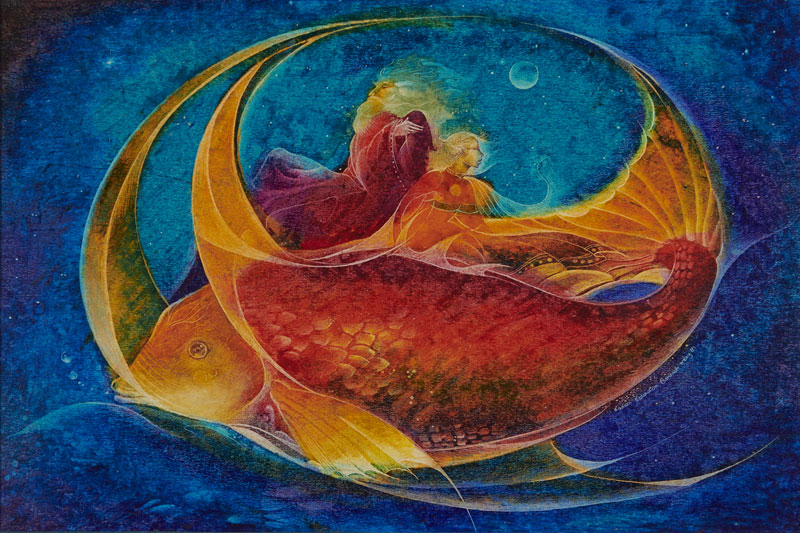 Back to the Auction Home Page.