Back to the Auction Home Page.
"Capricorn"
Medium
Date
Framed Size
Image Size
Oil Pastel/Ink
1991
17-1/2"H x 19-1/4"W
9-1/4"H x 11-1/8"W
From Susan's series of astrological images that created her much loved astrological calendar. The "Sea Goat" depiction blends the surefooted, pragmatic, achievement oriented aspects of the goat, with a magical, mermaid-like tail that allows the creature to access the deepest wells of the soul and inform the reality of life. A beautiful example of Susan's most artistically mature style.

This original work has been re-framed with an antiqued silver wood frame, archival double suede mats, acid-free backer-board & materials and re-glazed with museum conservation clear, Tru-Vue, UV protective glass. Signed Susan Boulet bottom center. Dated 1991.

Opening Offer: $2,600 USD
Current High Offer: $3,050 USD
High Bidder: Dh*****19
Bids
Monday, June 03, 2019
8:30:43 PM
$3,050.00
dh****19
Wednesday, May 29, 2019
1:54:41 AM
$3,000.00
tr****es
Sunday, May 12, 2019
3:47:28 PM
$2,650.00
dh****19

The offer period for this piece has ended. Thank You.
In order to provide more detailed picture(s), the graphic below may load slowly, please be patient.
Please note, the originals are of higher detail and nuance of color. Thank You.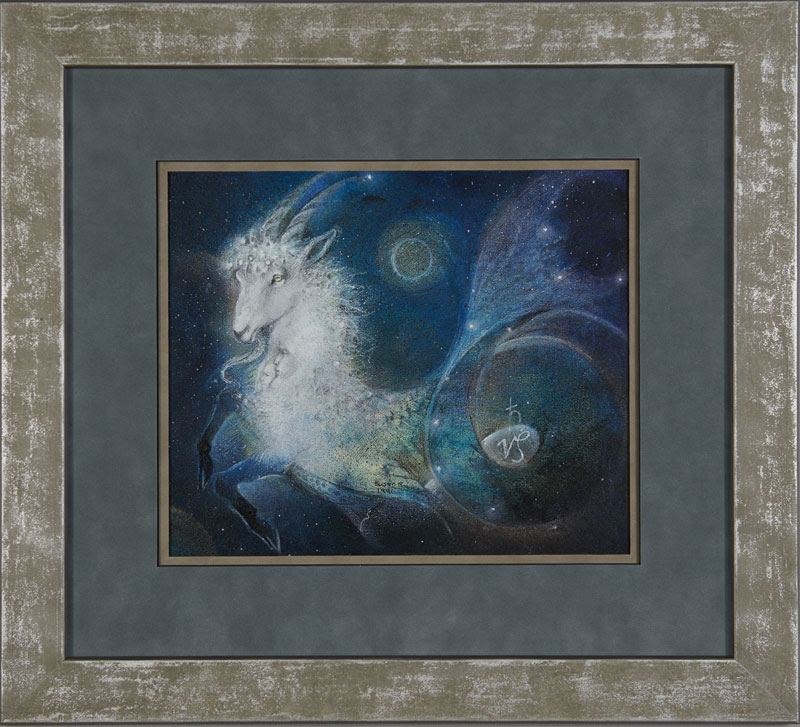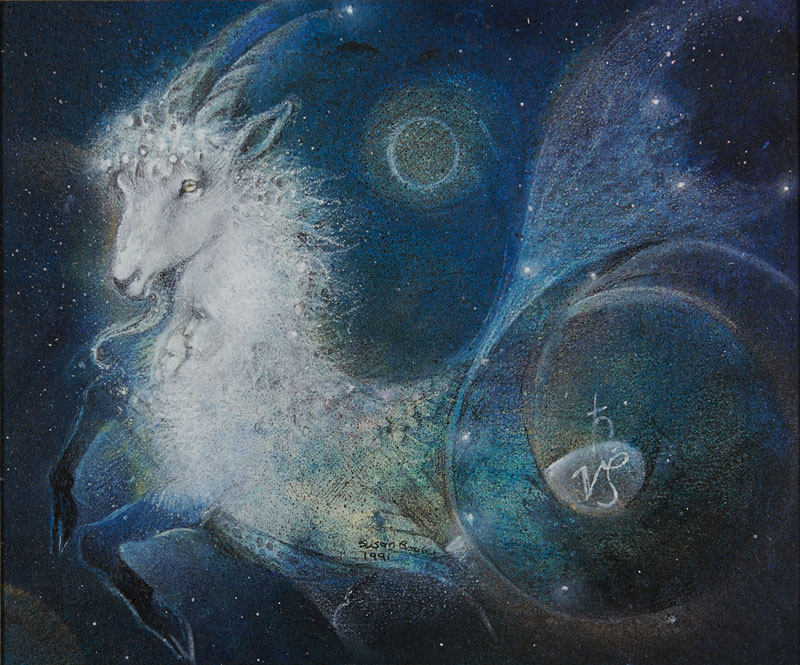 Back to the Auction Home Page.