Back to the Auction Home Page.
"Veiled Mysteries"
Medium
Date
Framed Size
Image Size
Oil Pastel/Ink
1981
20-3/4"H x 17-1/4"W
11-3/4"H x 8-1/8"W
A provocative and indeed mysterious blending of imagery. The piece depicts a woman's face masked by the wings of a bird, an Egyptian scarab and the Egyptian goddess Bast. An underwater crystal cluster marks the entrance of a portal which leads to the story that only Susan could relate. Richly colored and detailed using her sgraffito technique.

This original work has been re-framed with an antiqued silver wood frame, archival triple- matted, acid-free backer board & materials and re-glazed with museum conservation clear, Tru-Vue, UV protective glass. Signed by Susan Seddon Boulet bottom right. Dated Jun 81.

Opening Offer: $1,800 USD
Current High Offer: $2,000 USD
High Bidder: jp*****od
Bids
Wednesday, May 16, 2018
6:04:01 PM
$2,000.00
19****ll
To make an offer on this piece, click here!
In order to provide more detailed picture(s), the graphic below may load slowly, please be patient.
Please note, the originals are of higher detail and nuance of color. Thank You.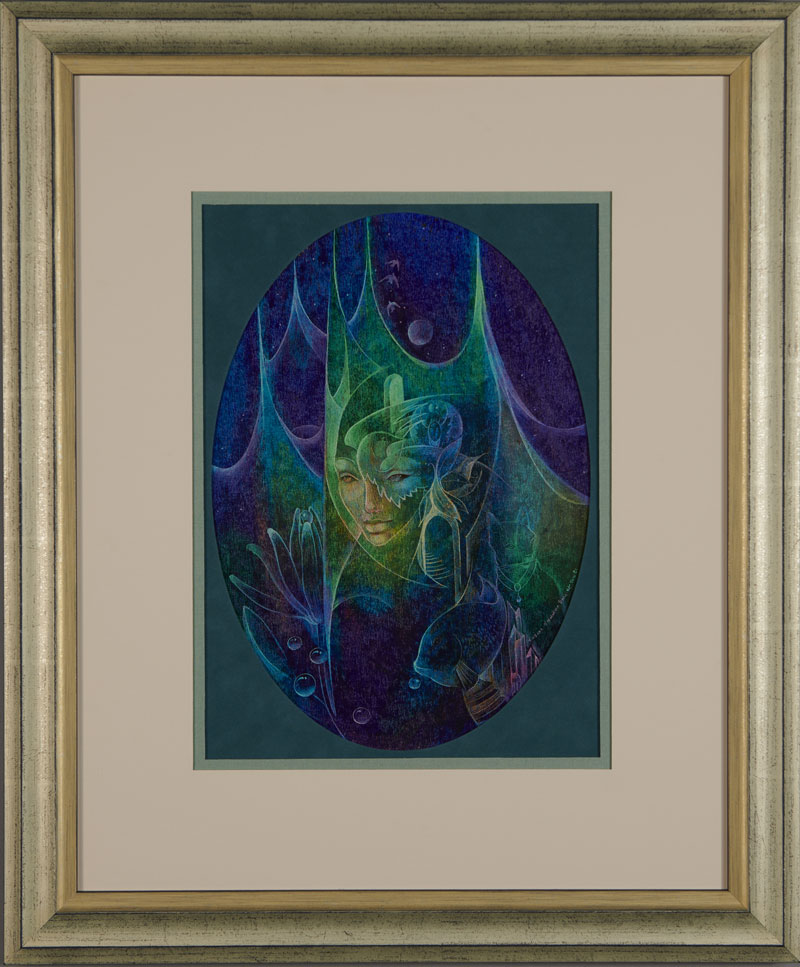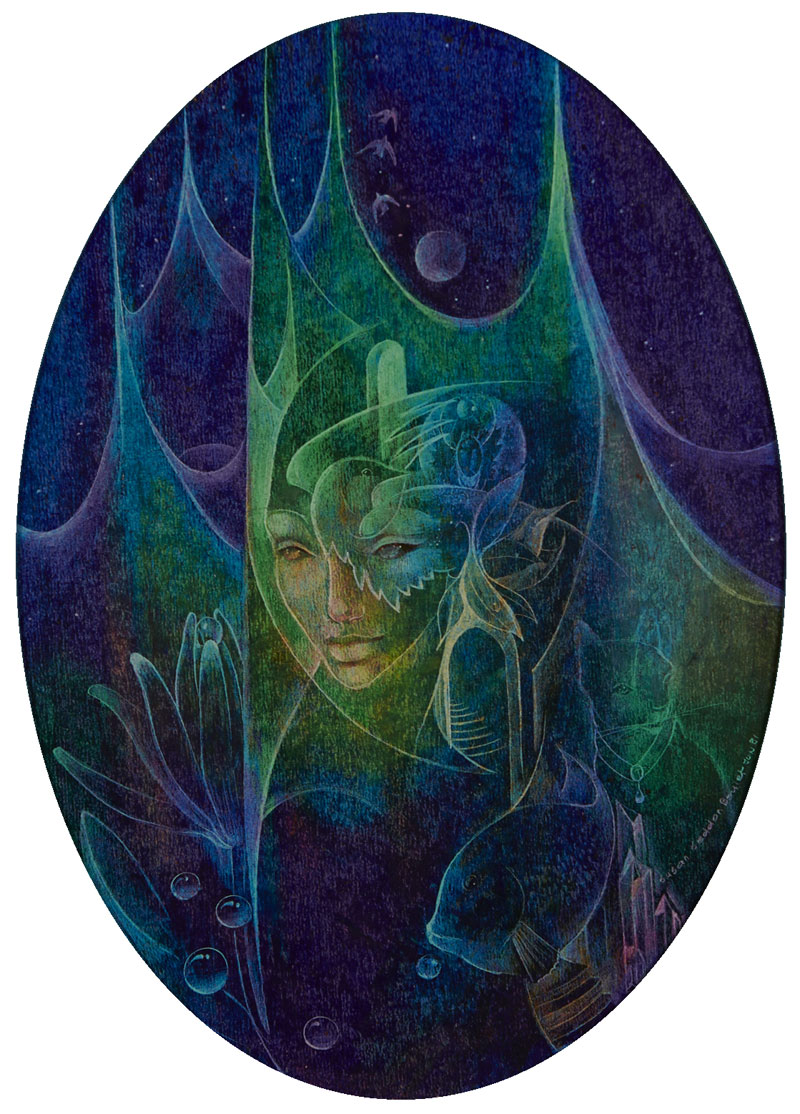 Back to the Auction Home Page.