Back to the Auction Home Page.
"Flower Fairy - title unknown"
Medium
Date
Framed Size
Image Size
Oil Pastel/Ink
1975
17-1/2"H x 13-1/2"W
10-7/8"H x 7"W
From Michael Babcock, "One recurring theme in Susan's work in the 1970s is a figure or figures nestled within the soft petals of a flower. In this piece Susan created a lovely rose, in full bloom, with delicate detailing in the leaves."

A dew laden canopy protects the richly colored and finely etched fairy and dandelion beneath.

This original work has been re-framed with an antiqued and gilt, custom wood frame. Archival double-matted with suede mats. Acid-free materials throughout and re-glazed with Museum, conservation, Tru-Vue, UV protective glass. Signed by Susan Seddon-Boulet lower-right. Dated May 75.

Opening Offer: $1,600 USD
Current High Offer: $1,600 USD
High Bidder: 61*****47
Bids
Friday, June 03, 2022
11:48:02 AM
$1,600.00
61****47

The offer period for this piece has ended. Thank You.
In order to provide more detailed picture(s), the graphic below may load slowly, please be patient.
Please note, the originals are of higher detail and nuance of color. Thank You.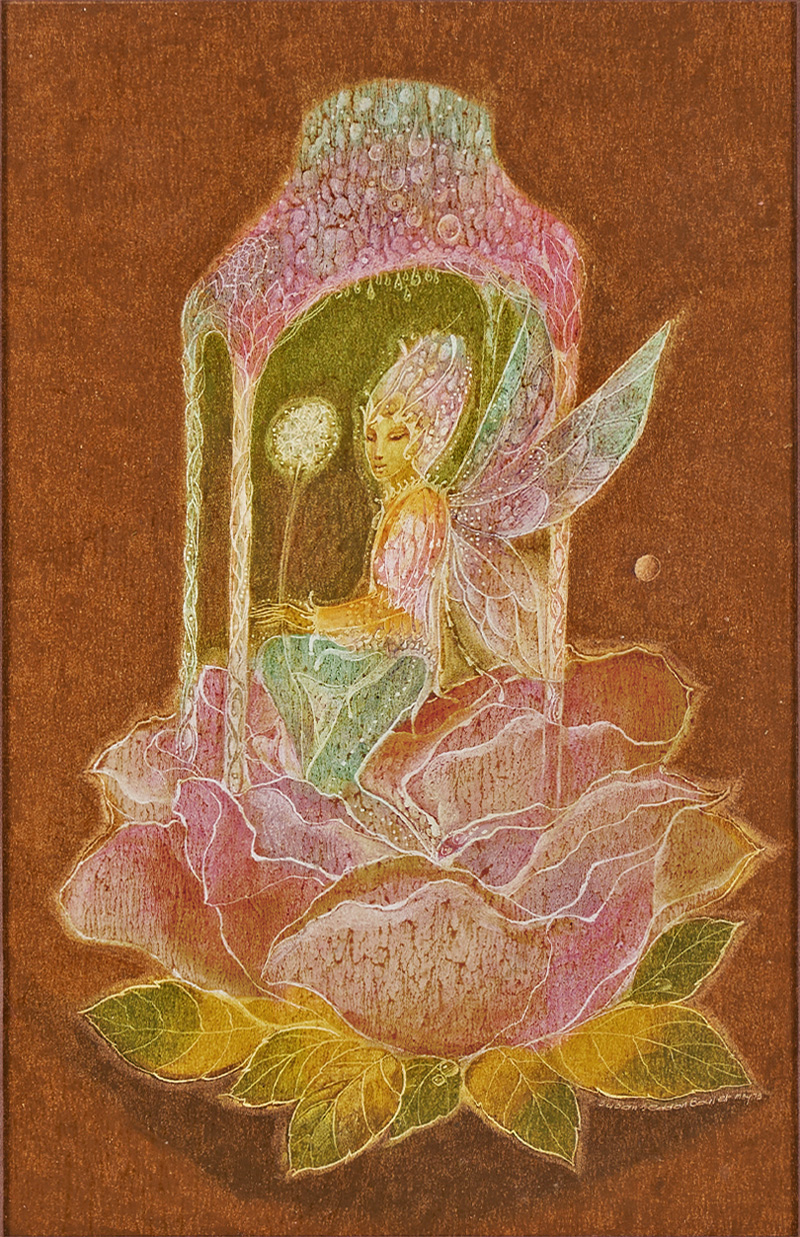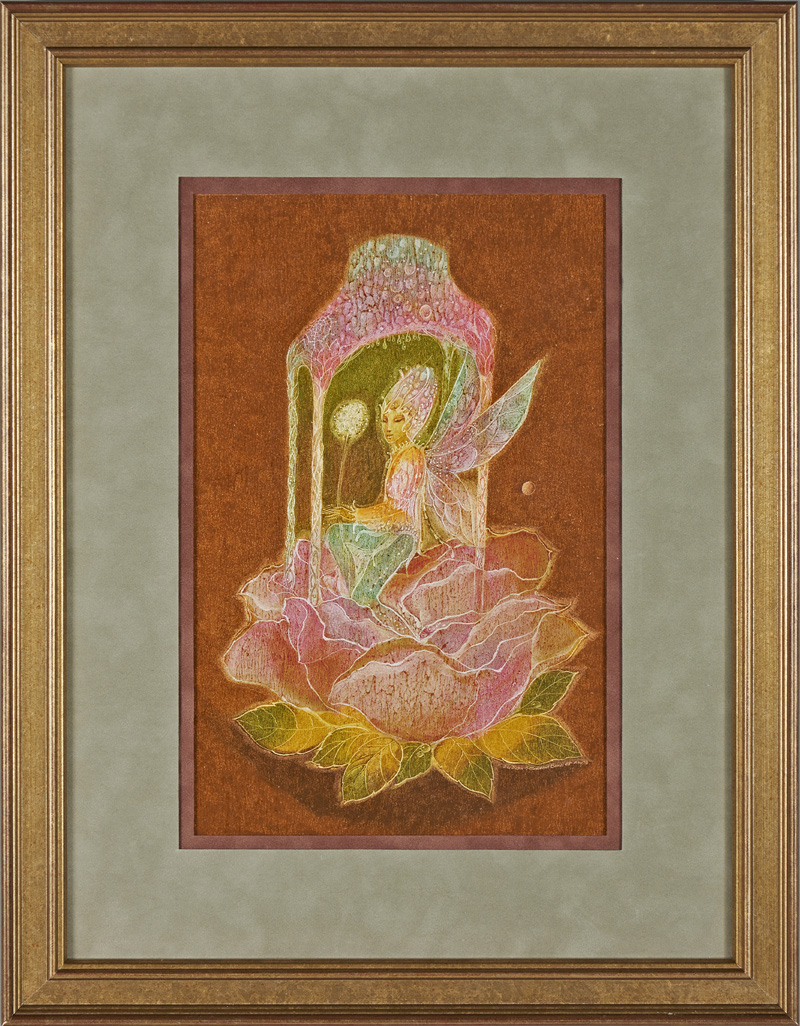 Back to the Auction Home Page.