Back to the Auction Home Page.
"A Wish for One's Self - title unknown"
Medium
Date
Framed Size
Image Size
Oil Pastel/Ink
1975
18-5/8"H x 18-5/8"W
10-3/8" Diameter
From Michael Babcock, "At some of Susan's early shows, people suggested to her that her work was "Jungian" or archetypal. Not fully understanding what they meant, she spent years researching and exploring the images and themes that are derived from the collective unconscious. It was that work which consciously or unconsciously moved through her and continued to more fully inform and enhance her paintings. One archetype that occurs quite often is that of a loving couple. Pieces such as this one recall what Susan said in an interview – "It's my own tool for understanding myself much more than it is anything else. I've come to think that the work itself is perhaps my own wish for myself, or my own looking into what I might like to become, rather than what I am". This piece beautifully displays her unique ability to weave elements together... the peacocks surround and embrace the embracing couple. It's hard to see where one figure ends and the others begin."

Throughout history the peacock has been symbolic of royalty, honor, integrity, sisterhood and often also used to symbolize beauty, love, and passion. Wonderfully rich in color and detail throughout.

This original work has been re-framed with an antiqued and gilt, custom wood frame. Archival triple-matted with a linen top mat. Acid-free materials throughout and re-glazed with Museum, conservation, Tru-Vue, UV protective glass. Signed by Susan Seddon-Boulet lower-right. Dated 75.

Opening Offer: $2,400 USD
Current High Offer: $2,400 USD
High Bidder: 61*****47
Bids
Tuesday, May 31, 2022
2:13:33 PM
$2,400.00
61****47

The offer period for this piece has ended. Thank You.
In order to provide more detailed picture(s), the graphic below may load slowly, please be patient.
Please note, the originals are of higher detail and nuance of color. Thank You.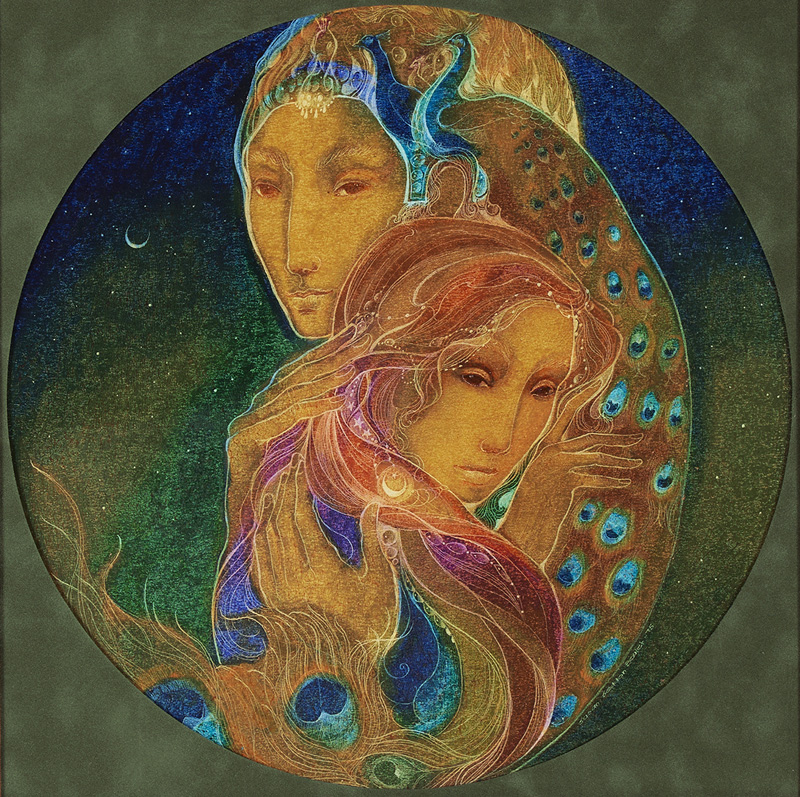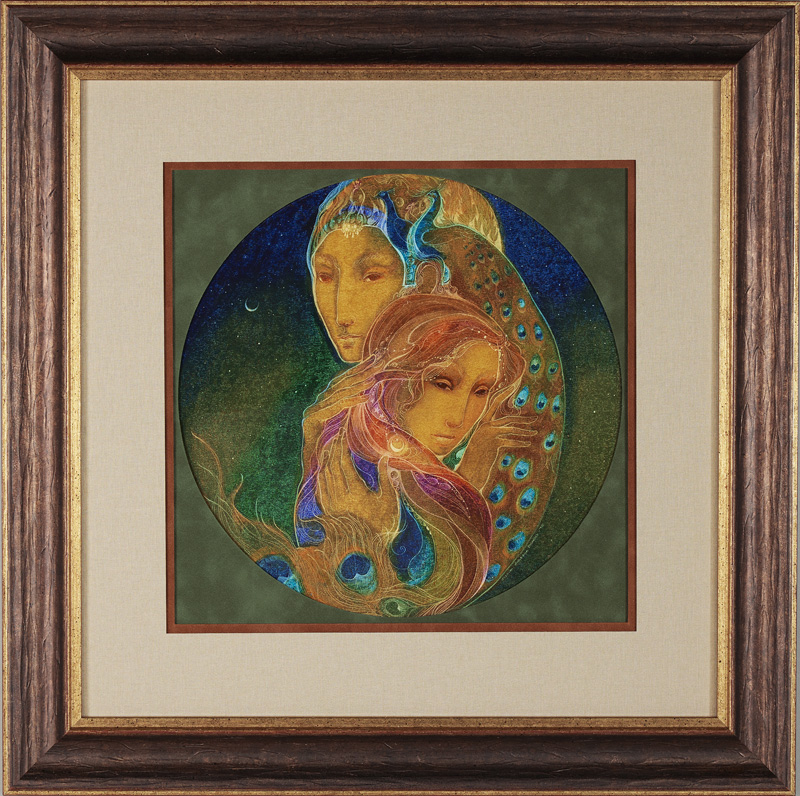 Back to the Auction Home Page.