Back to the Auction Home Page.
"Sea of Dragons"
Medium
Date
Framed Size
Image Size
Oil Pastel/Ink
1978
22"H x 19"W
14-3/4"H x 11-3/4"W
By the full moon's light, a pair of Dragons tend to a luminous egg which lies nestled in a crag on a rocky island nesting site. Another island, seen off in the distance, is occupied by a lone Dragon. A large early work filled with rich vibrant colors and a deep sense of warmth and protection.

This original work has been re-framed with an "aged" wood frame. Archival double-matted with linen top mat, archival backer board & materials and re-glazed with conservation, "Tru-Vue", UV protective glass. Signed by Susan Seddon-Boulet bottom right. Dated Oct 78.

Opening Offer: $2,000 USD
Current High Offer: $2,000 USD
High Bidder: 11*****nd
Bids
Thursday, October 01, 2020
2:39:42 AM
$2,000.00
11****nd
To make an offer on this piece, click here!
In order to provide more detailed picture(s), the graphic below may load slowly, please be patient.
Please note, the originals are of higher detail and nuance of color. Thank You.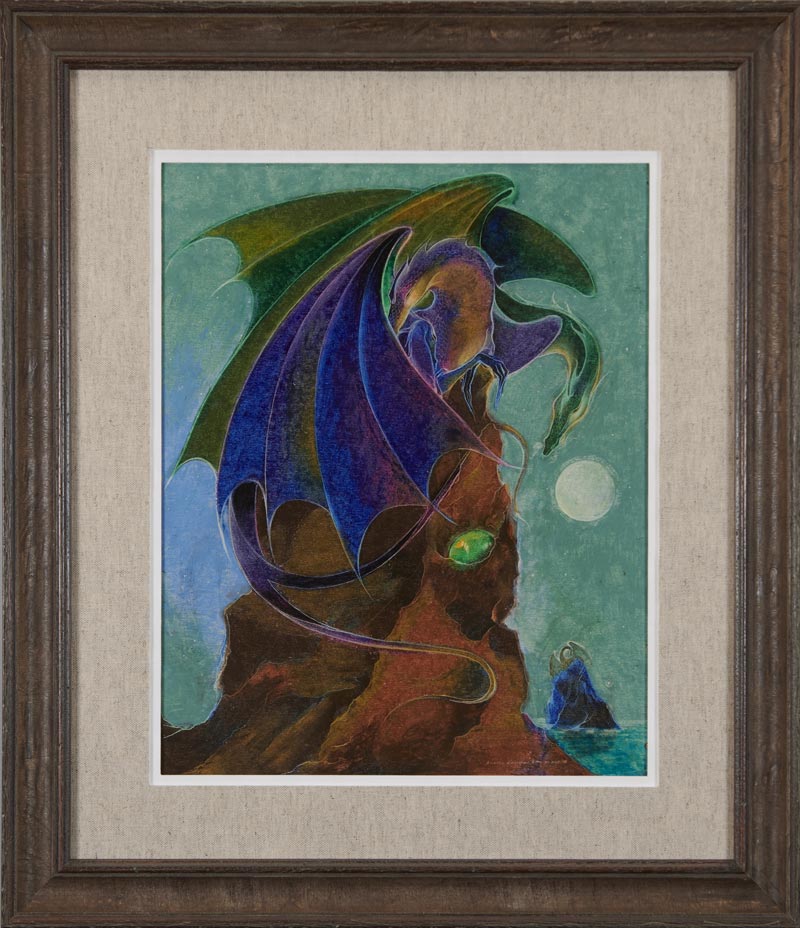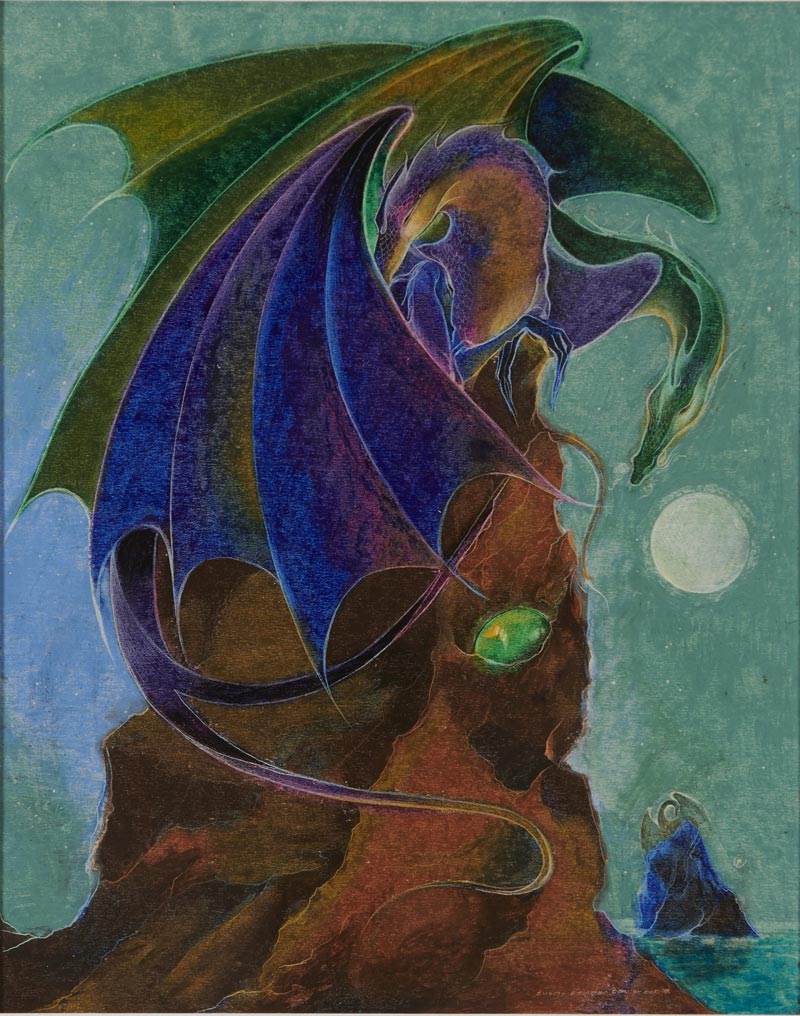 Back to the Auction Home Page.