Back to the Auction Home Page.
"Chrysalis / Psyche"
Medium
Date
Framed Size
Image Size
Oil Pastel/Ink
1988
26-1/2"H x 22-1/2"W
17-1/2"H x 13-1/2"W
In the book "Susan Seddon-Boulet: The Goddess Paintings" by Michael Babcock, pub. by Pomegranate Communications Inc., 1988, Michael writes, "Psyche is a rich reminder of our imperative to grow... to integrate: she reminds us that the process of life takes us into dark places as well as light, just as the butterfly emerges from the Chrysalis."

This beautiful, large, sensitive, rare, Goddess period painting elegantly portrays a stage of Psyche's transformation from a young girl into a mature goddess. It exemplifies Susan's highest level of technique and artistry.

This original work has been re-framed with an antiqued, rustic, wood frame. Archival triple-matted with a linen top mat, archival backer board & materials and re-glazed with Museum conservation clear, "Tru-Vue", UV protective glass. Signed by Susan Seddon-Boulet four inches from the bottom, right-side. Dated Oct 88.

Opening Offer: $4,200 USD
Current High Offer: $4,250 USD
High Bidder: pa*****20
Bids
Thursday, October 22, 2020
4:21:11 PM
$4,250.00
pa****20
Monday, October 05, 2020
9:22:10 AM
$4,200.00
se****om
To make an offer on this piece, click here!
In order to provide more detailed picture(s), the graphic below may load slowly, please be patient.
Please note, the originals are of higher detail and nuance of color. Thank You.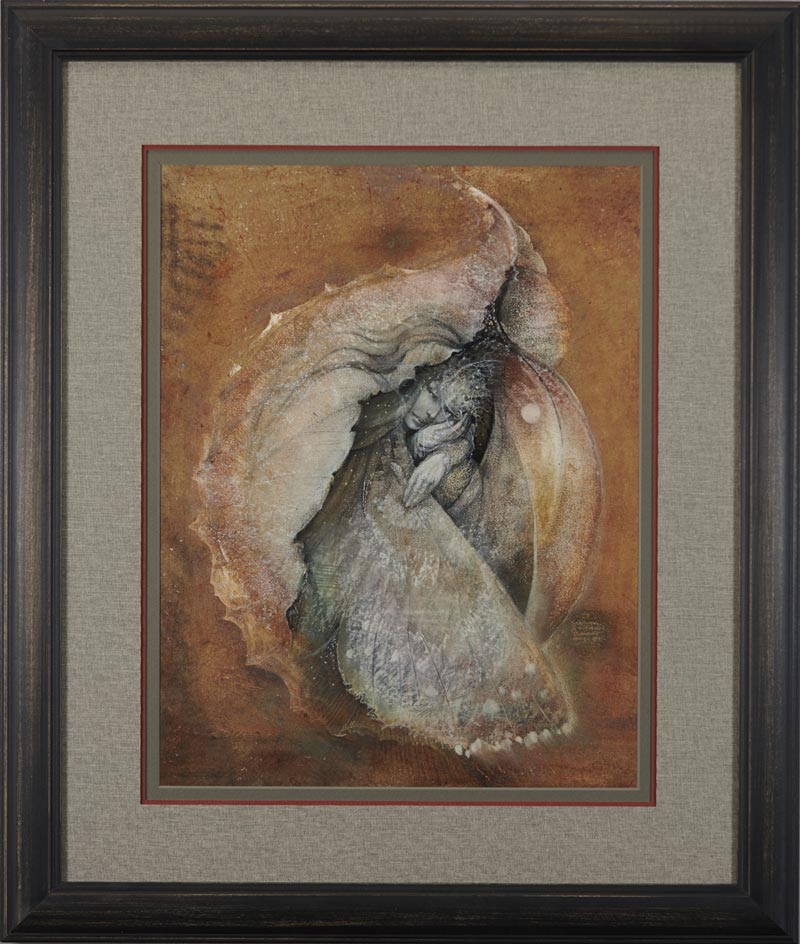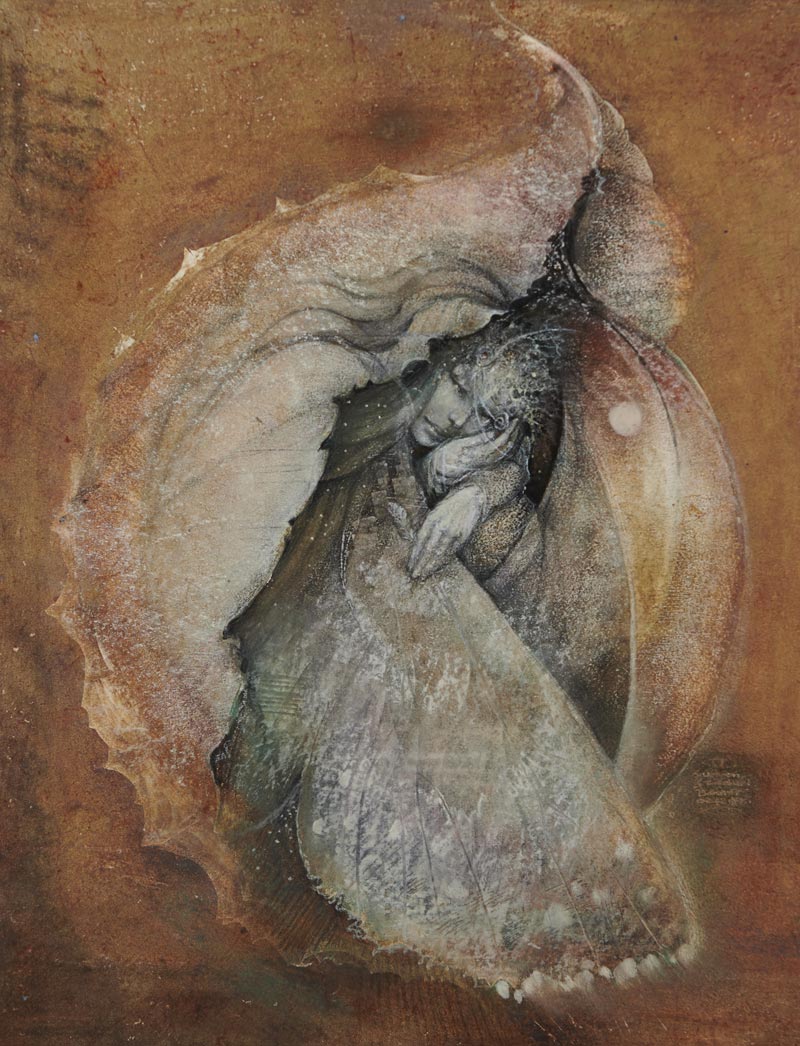 Back to the Auction Home Page.