Back to the Auction Home Page.
"Blessing the Flock - untitled"
Medium
Date
Framed Size
Image Size
Oil Pastel/Ink
1979
24"H x 22-1/4"W
16-1/2"H x 15"W
A warm, bucolic setting in which a shepherd is joined by a young woman who offers a blessing to the animals. Her flowing dress helps to form the serene landscape of the woods and a mountain valley where the flock rests to the sounds of the pan pipe of the shepherd .

This original work has been re-framed with an antiqued gilt wood frame, archival triple-matted with suede mats, acid-free backer board & materials and re-glazed with museum conservation, UV protective glass. Signed by Susan Seddon Boulet bottom right . Dated Aug 79.

Opening Offer: $2,000 USD
Current High Offer: $2,200 USD
High Bidder: tr*****es
Bids
Wednesday, May 29, 2019
1:53:23 AM
$2,200.00
tr****es
Sunday, May 12, 2019
3:43:41 PM
$2,150.00
dh****19

The offer period for this piece has ended. Thank You.
In order to provide more detailed picture(s), the graphic below may load slowly, please be patient.
Please note, the originals are of higher detail and nuance of color. Thank You.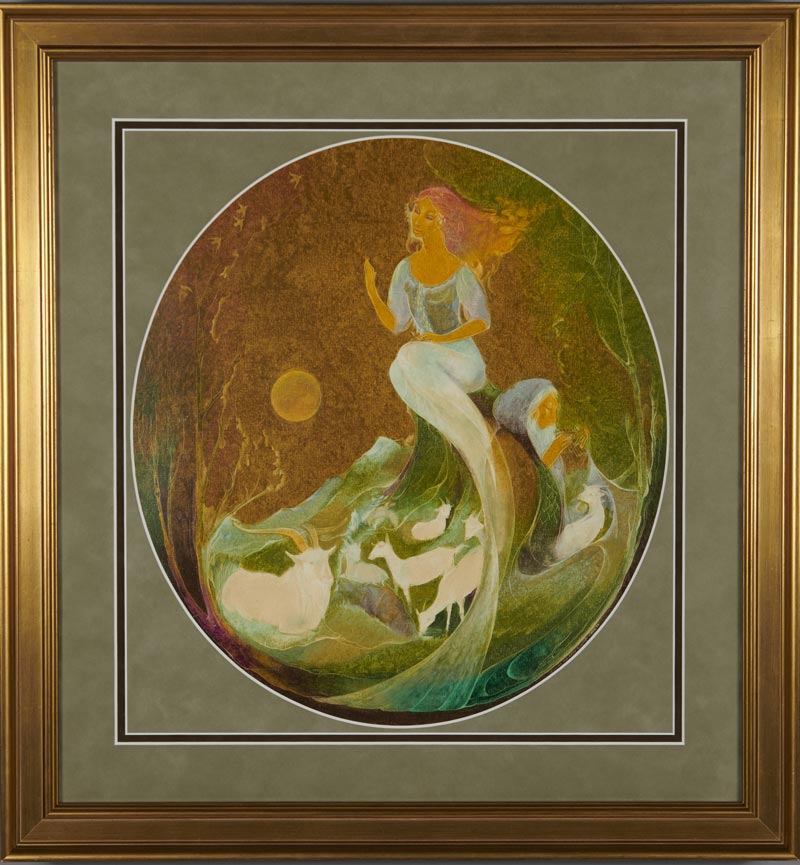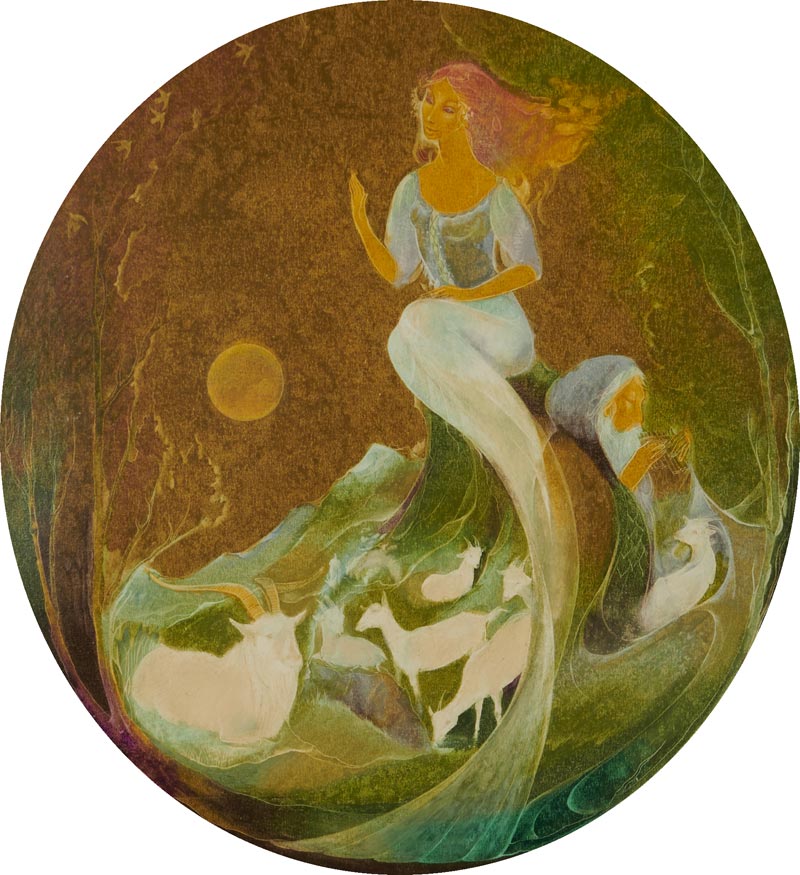 Back to the Auction Home Page.